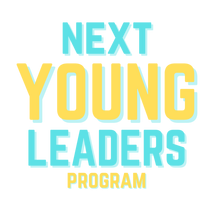 Next Young Leaders
Scholarship & Mentorship Program
by The Education Collaborative
About NYL
The Next Young Leaders Program is an all-new program led by high school senior Agha Haider, focused on providing high school seniors (in the class of 2022) with an opportunity to navigate the college process, receive a virtual mentorship, and a scholarship towards their college education.
The Scholarship
One $20,000 scholarship will be awarded to an outstanding individual who exemplifies the qualities of leadership, and academic excellence. Five $1,000 scholarships will be awarded to students based out of the United States, and five £1,000 scholarships will be awarded to students based out of the United Kingdom. Students planning to attend a college in Australia and students applying to a college in the United States or the United Kingdom, but who are outside of the country are also eligible to apply.

Awardees and runner-ups will also have the opportunity to work with a college student who will help with navigating the entirety of the college process.

For those who are interested in acting or theater, each awardee will be paired up with a professional mentor who will work with them over the course of their senior year. Wave 1 mentors include Adeline Rudolph from Netflix's Chilling Adventures of Sabrina and Precious Mustapha from Netflix's Fate: The Winx Saga.
Eligibility
High school juniors (U.S.) or year 12 students (U.K.) are eligible to apply to this program.

Applicants must plan to pursue a college education after their last year of high school. Those who plan to take a gap year are not eligible for this program.

Scholarship funds can only be used towards funding the awardee's college education. If tuition and other fees are already covered, the awardee may utilize the funding for supplies, food, or other college expenses.
Apply Now
Applications are now being accepted. To begin your application, please fill out the eligibility form linked below. If you have any questions regarding the application or the application process, please email [email protected].

The deadline to submit the eligibility form is August 1st at 5pm CST. (We have extended the deadline.)
---